Legal Assistance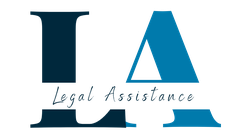 Navy Region Legal Service Offices (RLSOs) provide legal assistance to eligible personnel and family members around the world to promote readiness and to enhance morale and quality of life.
Welcome to Navy Legal Assistance!
This website is intended for active duty, reserve component, and retired military members, their family members, and others eligible for legal assistance through the military. All information contained within the website is for educational and informational purposes. Nothing contained in the website is a substitute for the competent legal advice of a licensed attorney. Seek legal advice from your nearest military legal assistance office or a private attorney before relying on information contained in this website. You are not required to use this website prior to obtaining legal assistance at your nearest military legal office. The appearance of hyperlinks does not constitute endorsement by the U.S. Navy or U.S. Marine Corps of non-U.S. Government sites or the information, products, or services contained therein. Although the U.S. Navy and U.S. Marine Corps may or may not use these sites as additional distribution channels for Department of Defense information, it does not exercise editorial control over all of the information that you may find at these locations. Such links are provided consistent with the stated purpose of this website.
Legal Assistance Services
Advice and/or service regarding the following matters are normally available at legal assistance offices:
Wills with and without testamentary trusts.
General estate planning advice.
Domestic relations advice, including divorce, legal separation, annulment, custody, and paternity.
Adoption and name changes advice.
Immigration and naturalization advice.
Nonsupport and indebtedness including, communication, correspondence and negotiations with another party or lawyer.
Consumer Fraud and Abuse advice, including identity theft.
Powers of Attorney and Notary services.
Basic tax advice and assistance on Federal, State, and local taxes.
Landlord-tenant relations, including tenant advice concerning review of personal leases and communication and correspondence.
Small Claims Civil suits, including preparation of correspondence and certain documents. However, advice and document preparation will not be provided in cases where civilian counsel has been retained. In-court representation is precluded except through the expanded legal assistance program, the availability of which varies among the services.
Military Rights and Benefits, including Servicemembers Civil Relief Act (SCRA) advice and assistance.
Under the Exceptional Family Member Program, education issues related to the Individuals With Disabilities Act and a free and appropriate public education.
Preventive Law Resources
Learn more about legal assistance topics that commonly affect service members and their families such as consumer affairs, family law, wills, or powers of attorney. The information provided is for educational and general information purposes only. It is not legal advice. Speak with a licensed attorney before relying on the information contained within the website to make a decision or take any action.
RLSO Locator
Use the map below to find the nearest RLSO office, or visit the office pages directly:
Important Phone Numbers and Links
Legal Assistance Resources